This article is owned/affilitated/partnered with the CMCI and should only be edited by the people below. If you want to become a member or have your organization become a partner ask me or me.

NOTE:The CMCI Pages are being moved to our wiki hub.

Please put a "*" before your name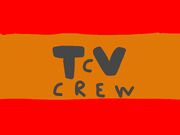 The Craftverse Team (also known as TcV or The Craftverse Crew) is a team that works on various things. It is a subsidiary of Craft Media Cast International.
Members
Users that appear inactive
Roles
Team Leader,leads the team and does everything else
Writer,writes things such as books or stuff
Character/Idea Creator,creates characters or other ideas
Designer,designs idea with programs such as MS Paint or Adobe Ideas
Art Designer,designs Art such as logos
Team Works
Ad blocker interference detected!
Wikia is a free-to-use site that makes money from advertising. We have a modified experience for viewers using ad blockers

Wikia is not accessible if you've made further modifications. Remove the custom ad blocker rule(s) and the page will load as expected.