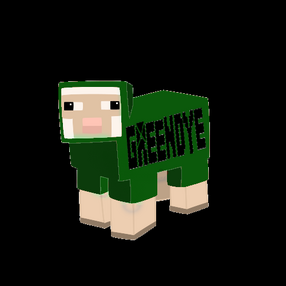 Green Dye
is a progressive/punk rock band in Minecraftia (though they make other types of songs as well).
About
Green Dye is a new progressive rock band from Minecraftia. Other than that, not much is known about them.
Members
Keirain (Founder)
Transitz (Guy who came up with the idea for the first album).
Songs/Albums
Noob Playing Minecraft
"Noob Playing Minecraft" is an in-progress album by Green Dye. It is a rock opera about a guy's adventures playing Minecraft.
Track Listing:
Noob Playing Minecraft (Parody of American Idiot, released on 3/31/2014)
TNT (Parody of "Holiday")
Mineshaft of Broken Picks (Parody of "Boulevard of Broken Dreams")
Are we the miners? (Parody of "Are We The Waiting?")
Herobrine (Parody of "Saint Jimmy")
He's a Griefer (Parody of "She's a Rebel")
Extraordinary World (Parody of "Extraordinary Girl")
Serverban (Parody of "Letterbomb")
When my ban will end (Parody of "Wake Me Up When September Ends")
and more! (TBD)
Gallery
Trivia
The band's name is a parody of the real-life punk rock band "Green Day".
Their first album "Noob Playing Minecraft" is a parody of Green Day's rock opera "American Idiot", but borrows themes and concepts form "21st Century Breakdown" as well.
You can find their youtube channel here.