This article is owned/affilitated/partnered with the CMCI and should only be edited by the people below. If you want to become a member or have your organization become a partner ask me or me.

NOTE:The CMCI Pages are being moved to our wiki hub.

Please put a "*" before your name
Alan Forgemaker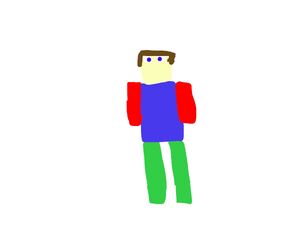 First Appearance:
Pilot
Hair Color: Brown

Eye Color: Blue

Affiliation: The City

Species: Human
Alan Forgemaker is the main protagonist of The Craftverse. He owns a spaceship.
Designs
Comics
Toys
Games
Ad blocker interference detected!
Wikia is a free-to-use site that makes money from advertising. We have a modified experience for viewers using ad blockers

Wikia is not accessible if you've made further modifications. Remove the custom ad blocker rule(s) and the page will load as expected.